The cuisine of a chef
a well known Chef
At Canisy, a well known Chef devises extremely varied menus and uses only local products, vegetables and fruit from our garden and orchards or from the neighbouring farms as well as local desirable seafood and meat.
This part of Normandy is famous for its sea bass, its different types of fish from the bay, its deep sea oysters of Granville and seafood as well as for its beef and all its apple-based products (cider, calvados and the famous 'Tarte Tatin') and its organic vegetables from Isigny.
On request, the chef can give cooking lessons and the manager, who is a wine expert, can introduce the guests to French 'grands crus'.
Enjoying the privilege of having your own private chef makes it possible to serve extremely varied menus that can fulfil the expectations of the guests and suit their tastes.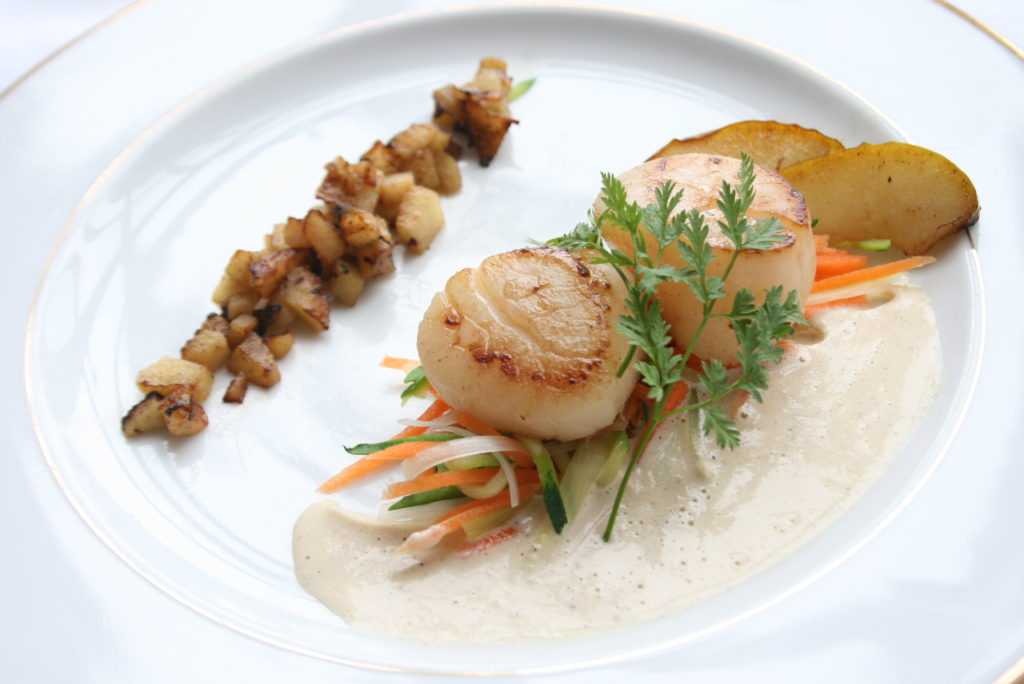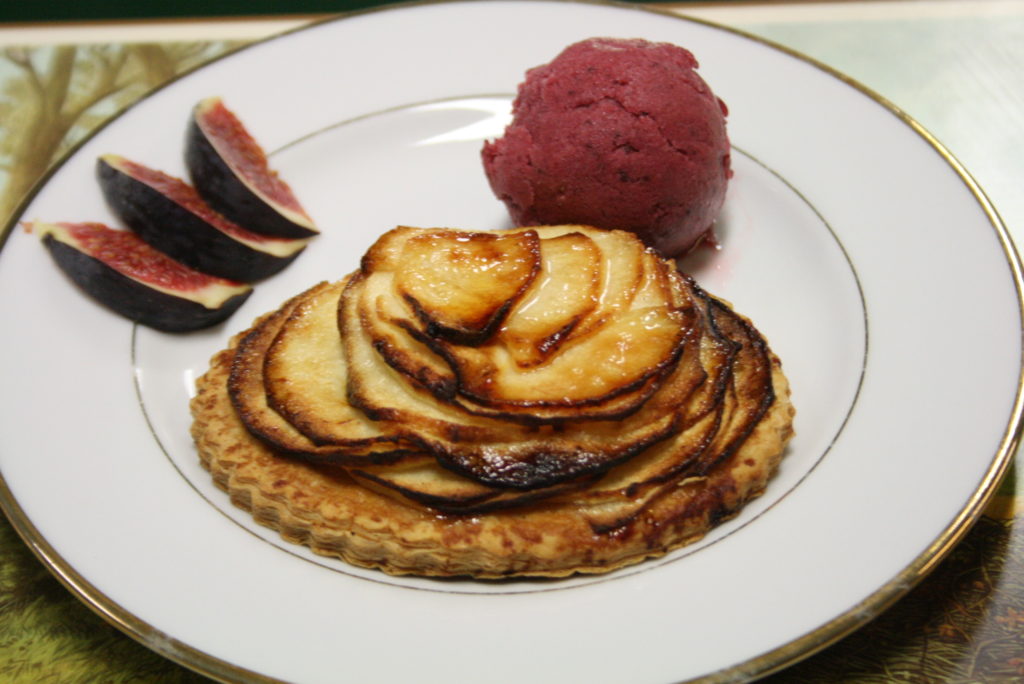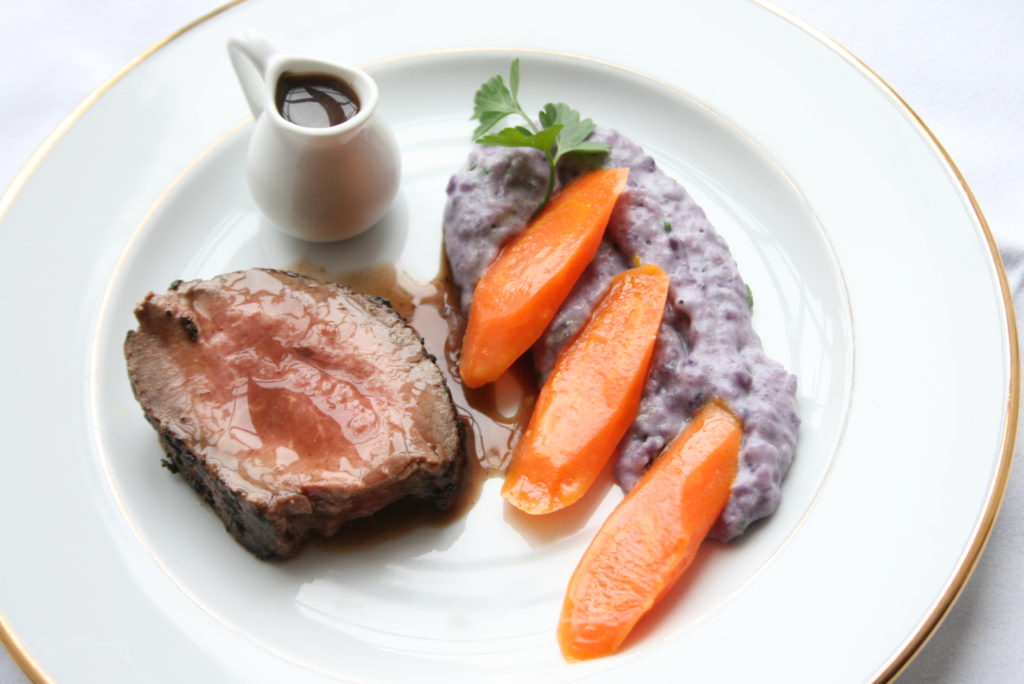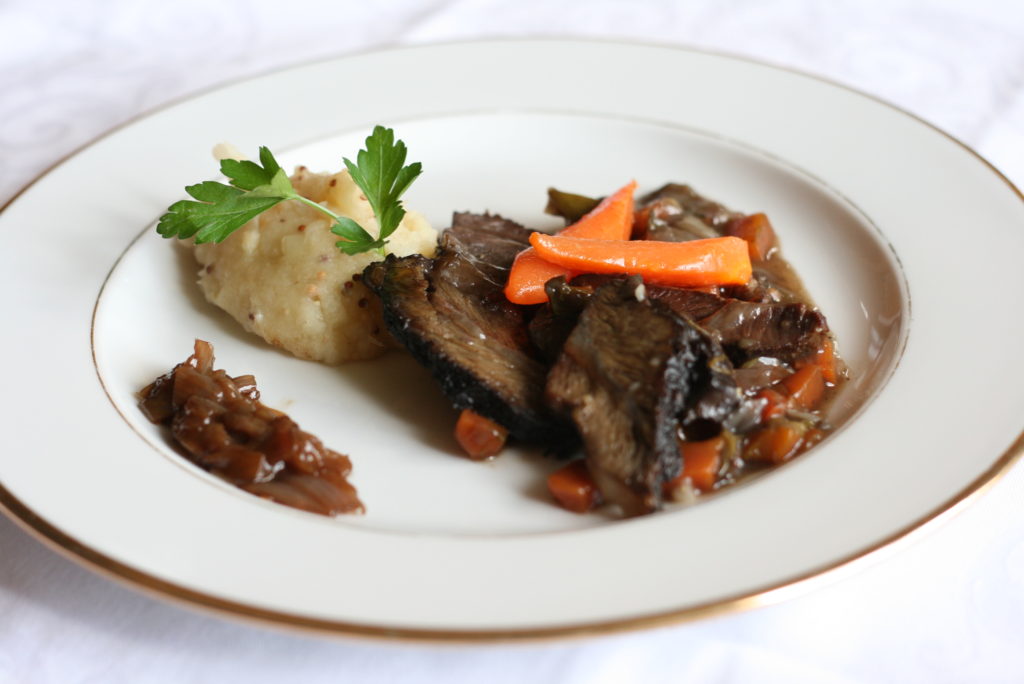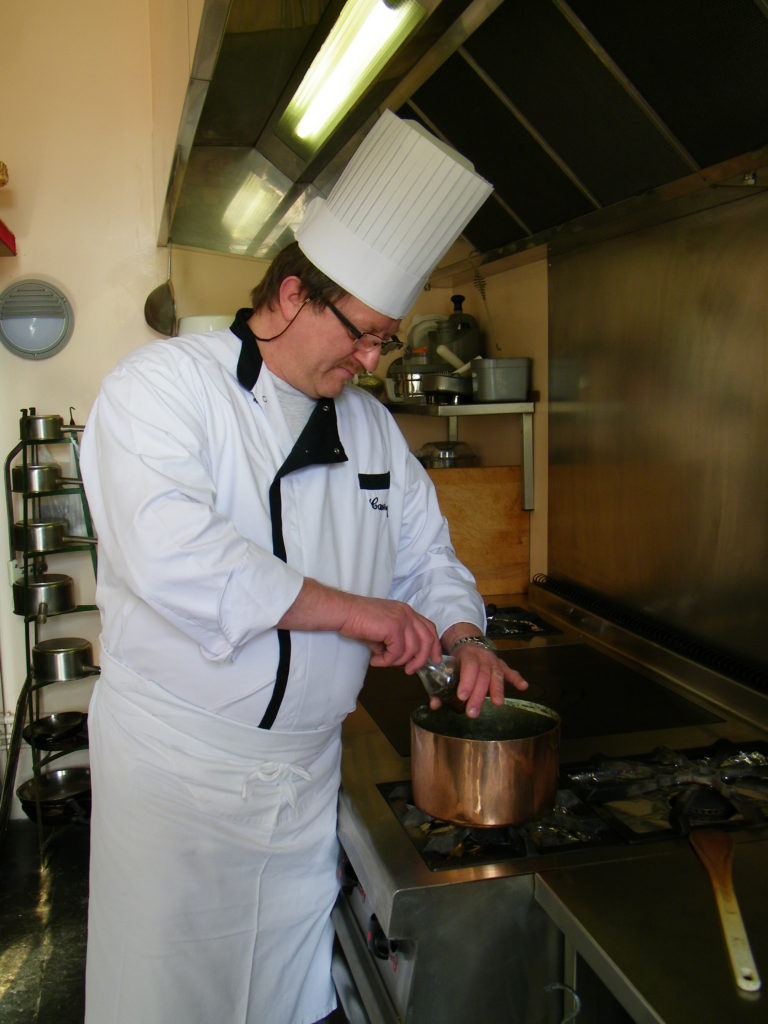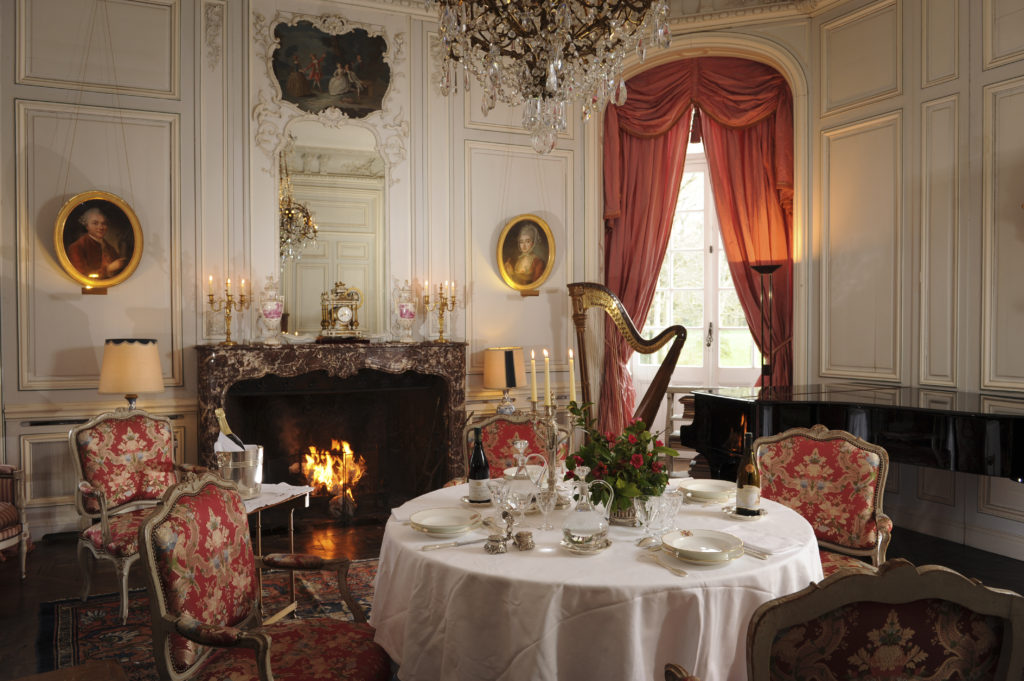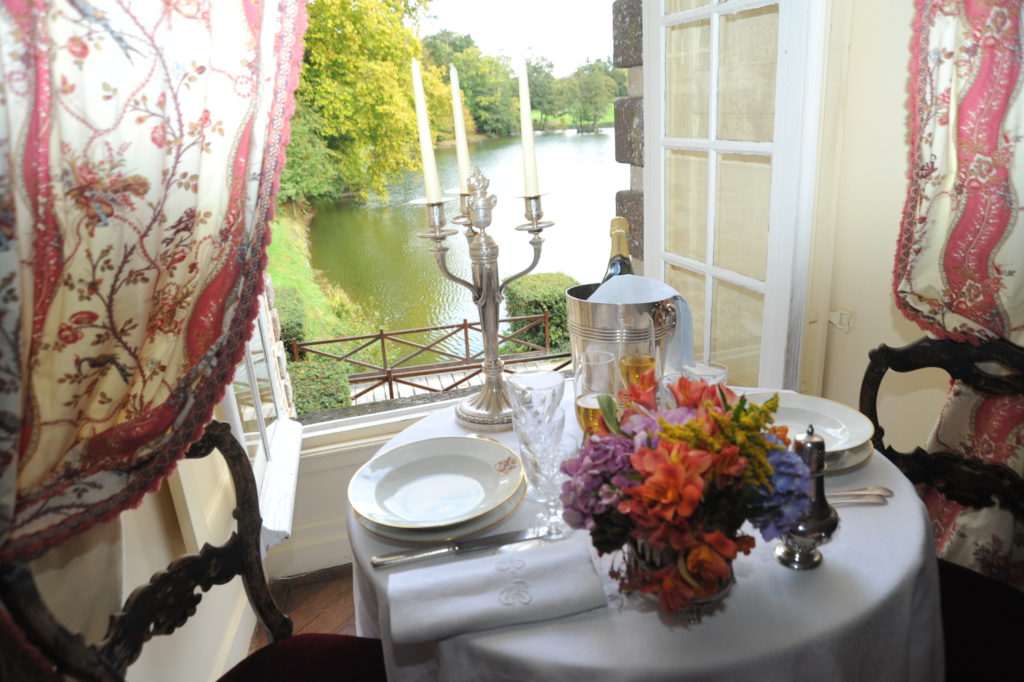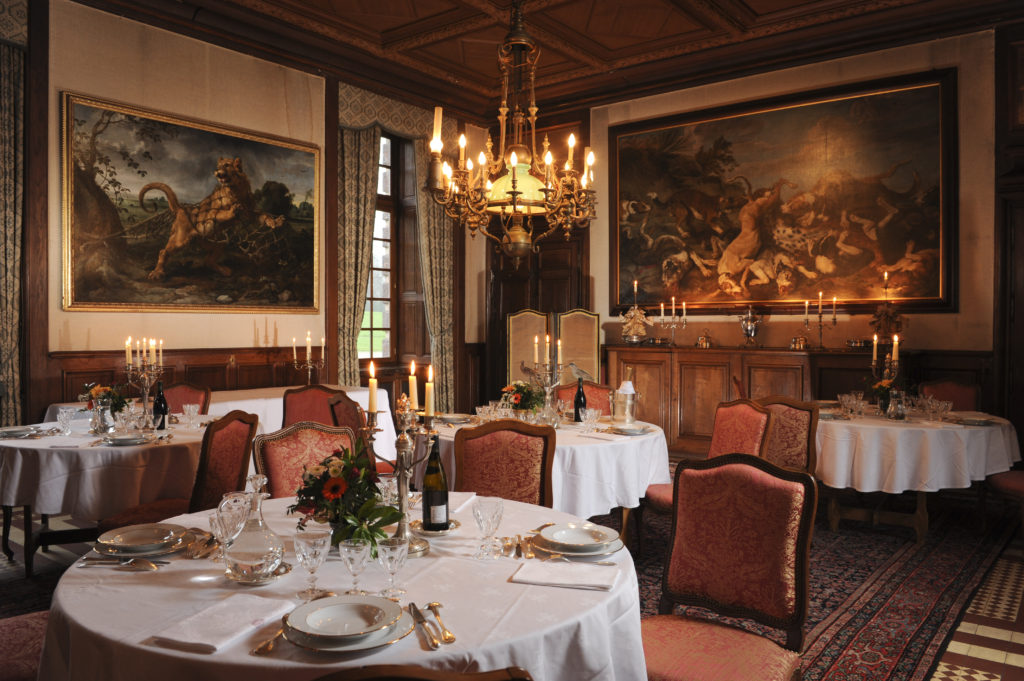 An unique experience:
Choose the place of your meal
The Castle of Canisy offers its guests an unique experience: the choice of the room where they will enjoy their meals.
It can be either the Grand Dining Room, with the other guest, or a specific Room of the castle (such as the Music Room, for instance), especially booked for them.
Several services
Breakfast
Breakfast are served with different fresh products, some of them directly coming from the farm: eggs, yogourts, apple juice, house jams, fresh orange juice…
Lunch
The Castle offers a Lunch Menu. There is also the possibility of a cold plate.
Tea Time
One can taste the pasteries of the Chef, enjoying a fine tea.
Diner
The Castle offers several Diner menus: "Gourmet" Menu, "Normand" Menu, and "Gala Diner" Menu.