Today we will introduce one of our suites: the Faudoas Room.
The 18th inspired FAUDOAS room, with a very nice bathroom, offers a breathtaking view of the lake and the park. The name of this room was given in homage to the young Eleonore de Faudoas, friend of Charlotte Corday, arrested at Canisy on June 15, 1794 with her father and aunt, and guillotined on July 14, 1794. The bathroom of this room is equipped with a beautiful copper bathtub made in Villedieu les Poêles.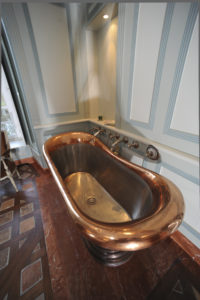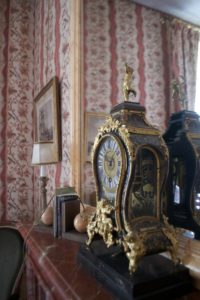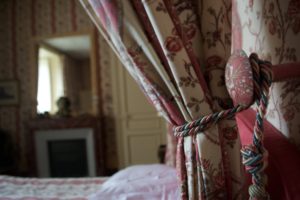 To book one of our suites you can click here or send us an email to manager@chateaudecanisy.com.